"Ready to revamp your ride?
Give it a bold makeover with a quick and simple switch – swap out those dull seat belts for a burst of color!
Safety Restore is your go-to for a top-notch seat belt re-webbing service that lets you upgrade to a brand spanking new shade.
Make a statement with a splash of blue – it's the perfect way to add a pop of personality to your car's interior."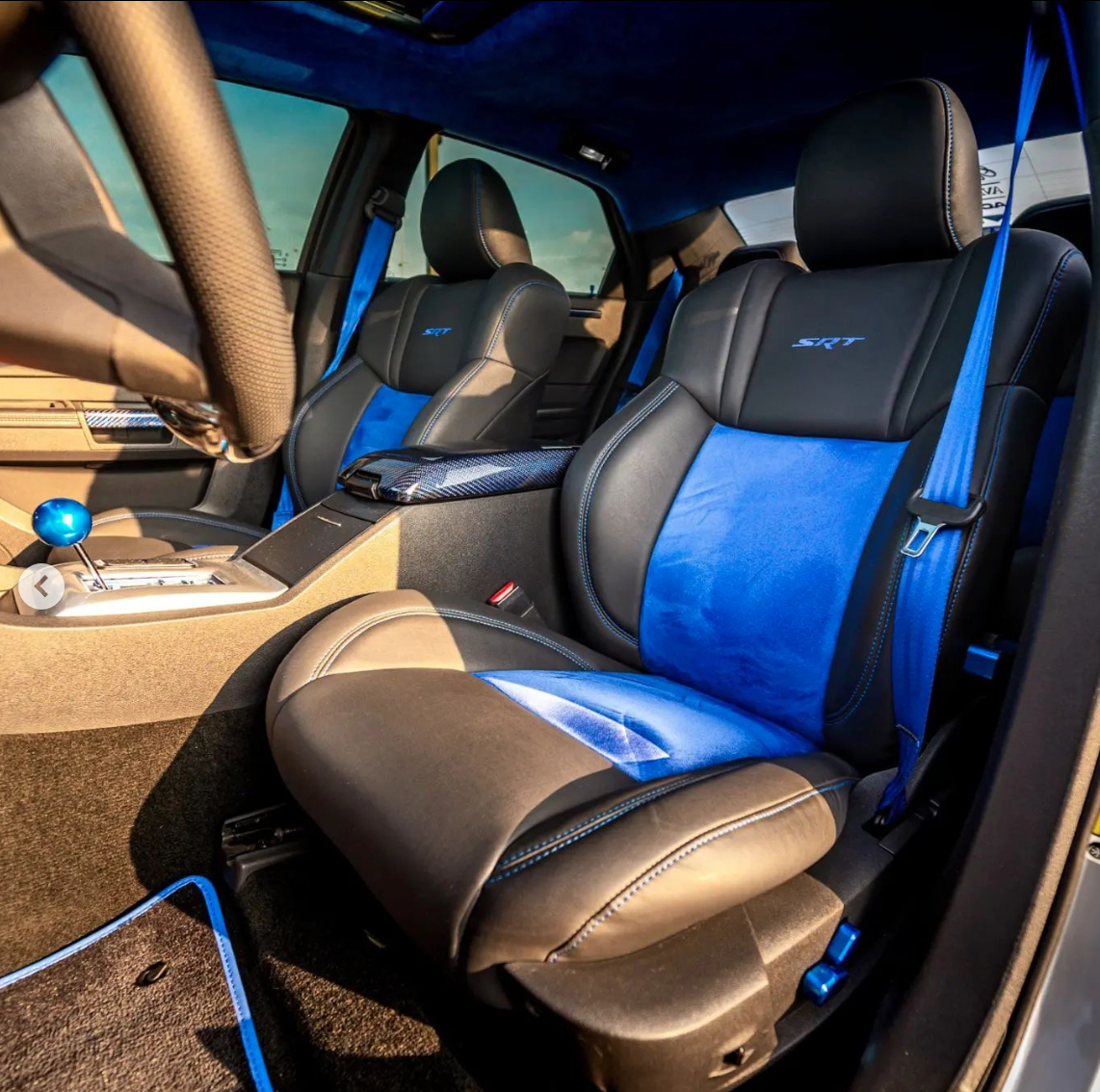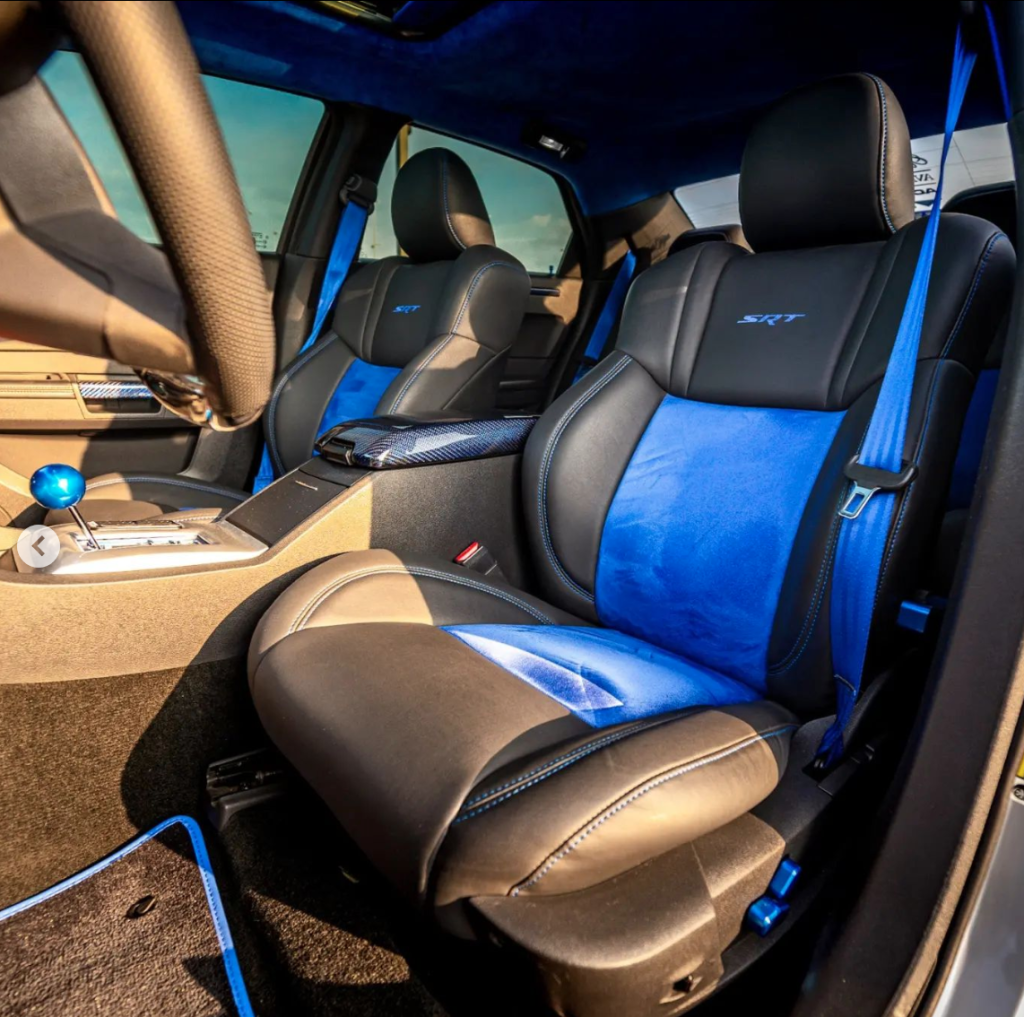 A Real Safety Restore Customer. Images Provided By @bagged_srt
Safety and Style Combined with Seat Belt Re-Webbing
"Safety first, style always!
Your seat belts are your car's ultimate lifesavers, keeping you protected in any unexpected situations.
But over time, they can become worn and weak. No need to panic, Safety Restore's seat belt re-webbing service is here to the rescue!
They'll give your seat belts a second chance at life, making sure they're strong and ready for action.
Breathing New Life into Your Seat Belts with Safety Restore
Not only will you feel safe and secure, but you'll also turn heads with a pop of blue in your car's interior.
Whether you want to match your ride's exterior or stand out with something bold, blue seat belts are the way to go.
And with Safety Restore's commitment to meeting or exceeding industry standards, you can trust that you're getting the best of the best.
Protecting Yourself in Style with Safety Restore's Seat Belt Re-Webbing
The re-webbing process is a breeze!
Simply place your order online, select the blue option, and send in your seat belt assemblies.
In just a few short days, Safety Restore's experts will have them looking and functioning like brand new.
They'll then send them back to you, ready to install.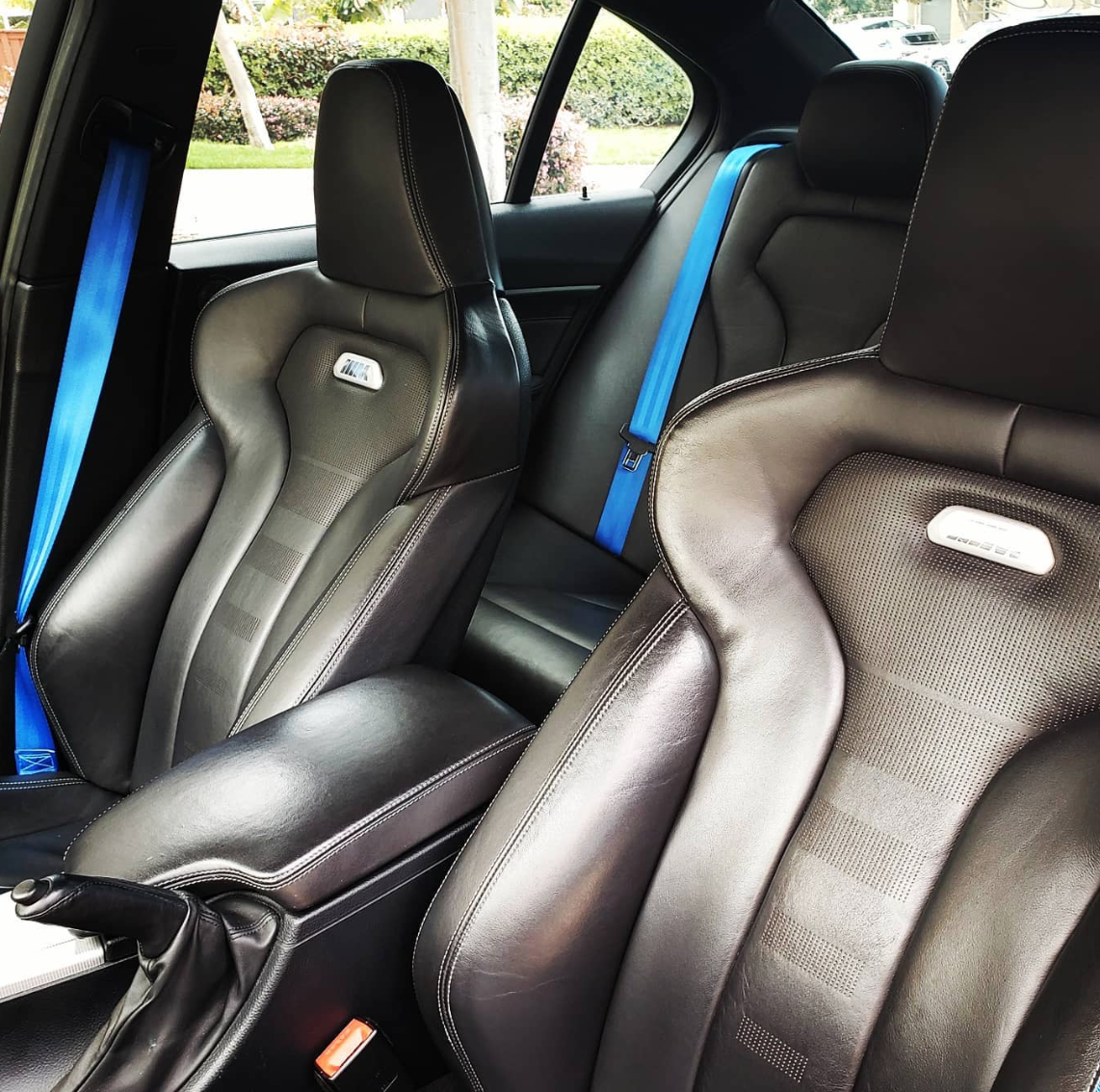 A Real Safety Restore Customer. Images Provided By @whtsatin_low80
Elevate Your Ride with a Wide Range of Seat Belt Colors
Here's a list of the colors that Safety Restore offers for seat belt re-webbing:
Black
Gray
Tan
Beige
Brown
Red
Burgundy
Pink
Purple
Blue
Green
Yellow
Orange
Gold
This list is subject to change, so be sure to check Safety Restore's website for the most up-to-date information on available colors.
Affordable Solution for Upgrading Your Seat Belts
Finding affordable replacement seat belts can be a challenging task for car owners.
Not only are genuine seat belts often expensive, but they can also be hard to find, especially for older or less common vehicle models.
On the other hand, Safety Restore's seat belt repair services offer a more cost-effective solution for anyone looking to upgrade the look of their seat belts.
By re-webbing the existing seat belt assemblies, Safety Restore can provide a fresh and stylish appearance for a fraction of the cost of buying brand new seat belts.
Furthermore, customers can choose from a wide range of webbing colors, giving them the opportunity to customize the look of their seat belts to match the interior of their vehicle.
Overall, Safety Restore's seat belt re-webbing service is a great option for anyone looking to save money while also improving the appearance of their seat belts.
Unleash Your Personality with a Pop of Blue in Your Car's Interior
Transform your ride and your peace of mind with Safety Restore's seat belt re-webbing service.
Whether you opt for blue seat belts or any other color, you're sure to love the results.
Head to their website now to place your order and get ready for a safer and more stylish ride!"