Vinyl wraps are a great way to change the aesthetic of your car. You can change a fairly common vehicle into a one-of-a-kind car, and it's a great way to let a little bit of your personality shine through.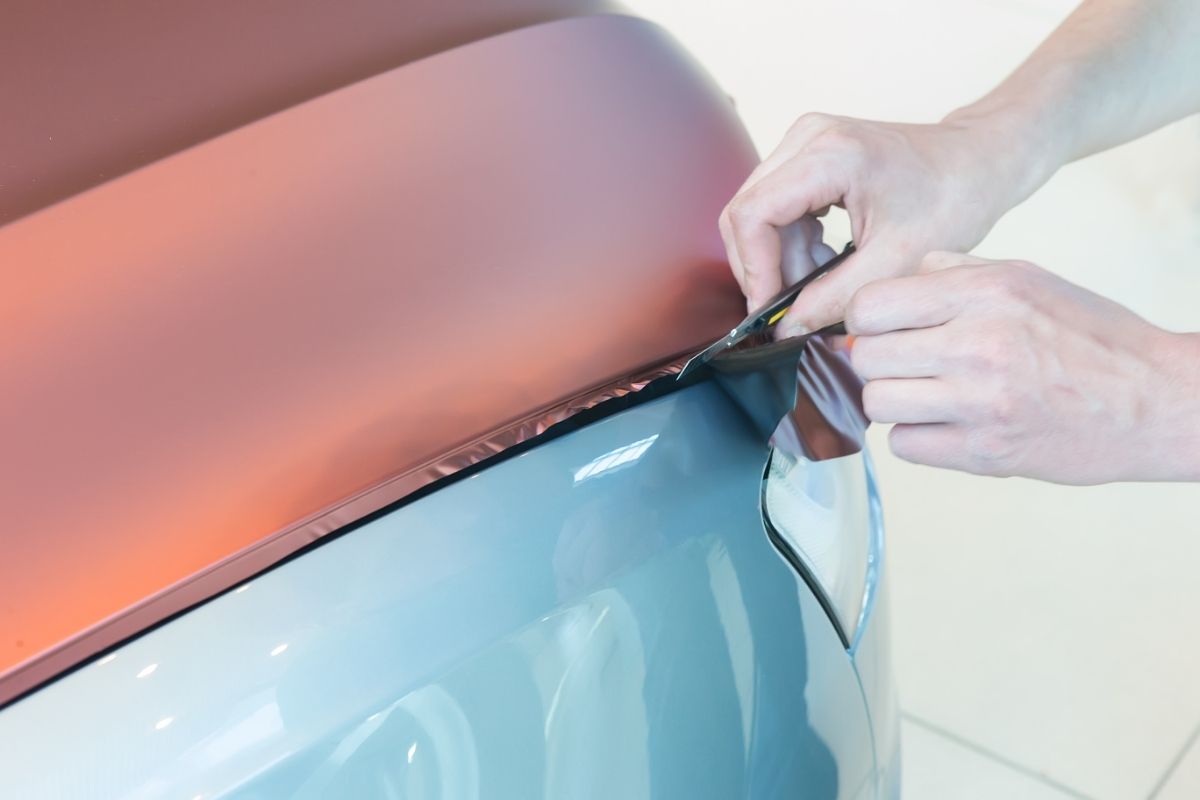 If you're looking to upgrade or personalize your car with a vinyl wrap and you've done your research, you've probably heard of both Avery and 3M. Both brands have become synonymous with excellence in the field of automobile customization.
But is one brand better than the other? Which one should you use to give your car a new lease of life?  
Who Are Avery And 3M? 
Avery and 3M are both brands that stock car wraps for your vehicle. Both of them have been around since the early 1900s, so they're pretty old companies. They've also had a lot of success over the years.
So, if you want to get some great car wraps from these guys, then you should definitely check them out! 
Why Do We Love 3M?
3M has been in the automotive wrapping business for over 100 years, so they have a lot of experience with the process. They offer a wide variety of products that can be used on any vehicle.
Their wraps are easy to install and remove, and they're designed to last.
 If you want a quality vinyl wrap that will stand up to the elements, then 3M is your best bet.
3M's wraps have a reputation for being basically weatherproof. You also don't have to worry about bubbles thanks to their bubble-free adhesive wrap. 
Why Do We Love Avery
Avery offers a great selection of wraps that are designed specifically for cars. Their wraps are available in many different colors and styles, and they come in several sizes.
The color range even has the more obscure colors you may be dying to get your hands on such as their range of pastels.  They also have a large selection of accessories that can be added to your wrap. They're very affordable, and their customer service is top-notch.
You won't be disappointed with the quality either as Avery always delivers a top-tier performance. They are really durable and easy to apply too.
Avery wraps are ready for application straight out the box and their convenient one-piece design means you won't be wasting time on your installation. 
Since these two brands are the most reputable and trusted, it is unsurprising that they both share many similar advantages. These include
Both sell hundreds of high-quality wraps in different grades and colors
Both trusted brands – the wraps rarely crack, fade, or peel
Both are durable – last 5-7 years on average. 
Avery Vs 3M
Both companies have their advantages and disadvantages, and it's fair to say that both are excellent choices when it comes to wrapping your car, but which one is truly better? We've compared several different factors between the two to find an ultimate overall winner. 
Which Company Has More Styles: Avery Or 3M? 
Both Avery and 3M have plenty of syles in their range, so it's hard to say that either one is significantly better than the other.
But I'd always recommend having a look through both as each company has their own signature style ranges, such as Avery's pastels or 3M's carbon fibre series. 
Winner – It's a draw. 
How Much Does Avery Cost Vs 3M?
Avery offers a huge range of prices depending on what kind of wrap you choose. Some of their most popular models include the "Candy Apple Red" and the "Black Diamond Black".
Other popular models include the "Red Hot Chilli Pepper", the "Pineapple Express", and the "Sour Diesel". These are all very reasonably priced and come in slightly cheaper than that of 3M.
3M offers a similar price structure. Their most popular model is the "Black Diamond Black" which costs slightly more than Avery's version of the same wrap. Other popular models include "Blue Ice Metallic" and "Frosted White Frost".
Prices vary depending on the size of the wrap. These too are reasonably priced, coming in at just slightly more than Avery's pricing. 
Winner – Avery just tops this one with slightly cheaper pricing for its black diamond wrap.
Which Company Is Better For Installation: Avery Or 3M?
3M has a reputation for being difficult to install. Many people claim that their installation instructions are confusing and that they're not always clear enough.
On the other hand, Avery's installation instructions are pretty straightforward and easy to follow. In fact, Avery even provides step-by-step videos on how to install their wraps.
Winner – Avery is the clear winner here!  
Which Brand Has The Best Protective Features? 
Both Avery's and 3M's protective features are very good. Avery's vinyl wraps come with an extra layer of protection called the "Clear Shield." This shield helps protect the paint underneath the wrap.
It also makes the wrap look better.
3M's wraps have many different options available including UV protection, scratch protection, and anti-graffiti protection. They also come with a lifetime warranty on all parts except for the adhesive.
Winner – It's a draw
Which Brand Has Better Customer Reviews? 
Both Avery (2,979) and 3M (1,836) have great customer reviews. However, Avery's reviews are more positive than 3M's. Most customers love Avery's wraps because they feel like they're protecting their car from scratches and dings.
Some customers complain that Avery's vinyl wraps don't fit perfectly and that they peel too easily. Most customers say 3M's wraps are too thick and hard to apply.
Winner – Avery 
And The Winner Is
Avery wins hands down! Their vinyl wraps are just so much easier to use and apply. Plus, you'll never have to worry about peeling them off. All you have to do is peel them off in strips.
And if you ever want to change the color, Avery offers a wide variety of colors to choose from. So what are you waiting for? Get yourself some Avery vinyl wraps today! 
If you enjoyed this post, you might enjoy our article on 'Matte Vs Satin Wrap'.